Rhythms and Patterns in Performance
Thu 28 Feb | 7:30pm
NUS Museum
Free admission with registration
Please be seated at least 15 minutes before the programme begins. Unclaimed seats may be given away to walk-in patrons. Limited walk-in spaces are available at the venue.
Event closed
Join two Artistic Directors from productions in this year's festival, Mrs Santha Bhaskar (Choreographer of 28) and Edith Podesta (Director of A Disappearing Number) in a dialogue that takes a closer look at the beauty of mathematical patterns and forms in art, nature and performance. Together with Assistant Professor Miguel Escobar Varela, a theatre researcher who applies computational methods to study theatre performances, discover new ways to look at Javanese dance and puppetry through network diagrams, maps and motion capture animations.
About Critical Conversations:
As part of the Centre For the Arts' vision to nurture creative minds and inquiring spirits, the NUS Arts Festival presents Critical Conversations - a series of talks and panel discussions aimed at deepening the discourse and engagement with the themes raised during the festival. In particular this year, the programme seeks to present parallels between the arts and mathematics in their shared longing to express answers to humanity's deepest unsolved questions.


Santha Bhaskar


Edith Podesta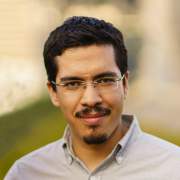 Miguel Escobar Varela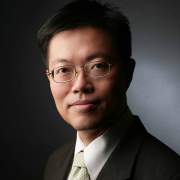 Prof Victor Tan
Santha Bhaskar
A Cultural Medallion recipient (1990) for dance in Singapore, Santha Bhaskar is known for her distinctive choreography style and was awarded the Public Service Star (BBM), by the Singapore Government.on National Day 2016 as well. She is also the Artistic Director of Bhaskar's Arts Academy.
A versatile choreographer, she has staged numerous productions from dance dramas to contemporary works in classical Indian dance as well as cross-cultural and experimental forms reflecting the unique Singapore identity. Over the years she has imbibed various influences such as Chinese, Malay, Thai and western dance styles in her choreography.
Edith Podesta
Edith is an Australian born, Singapore based performer, director, choreographer, playwright, and lecturer. Over the past 15 years, she has acted in over 20 theatre and television productions, and scripted, devised, choreographed and directed over 40 theatrical productions. For eight years Edith held the position of Programme Leader of the BA (Hons) Acting course at LASALLE College of the Arts, Singapore. Her creative work is primarily concerned with identity, human rights, education, animal welfare, and personal and social change.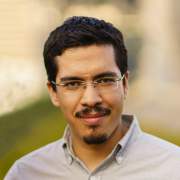 Miguel Escobar Varela
Assistant Professor, NUS Theatre Studies
Miguel Escobar Varela is a theatre researcher, web developer and translator. For his research, he applies computational methods to study Indonesian theatre and develops interactive websites to share his results with the wider public. He is Assistant Professor at the National University of Singapore (NUS) and Academic Advisor on Digital Scholarship to NUS Libraries. He directs the Contemporary Wayang Archive and convenes the informal Digital Humanities Singapore group. A list of his writings and digital projects is available at miguelescobar.com.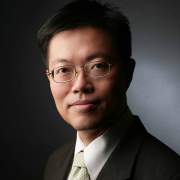 Prof Victor Tan
Moderator
Victor Tan is an Associate Professor and Deputy Head in the Department of Mathematics at the National University of Singapore (NUS). He received his B.Sc. (Hons) degree from NUS and Ph.D. degree from the University of California, Los Angeles. His research interests are in Algebra and Number Theory. Prof Tan had received multiple awards for excellent teaching at the faculty as well as the university level, including the Outstanding Educator Award which is the highest recognition for teaching at NUS. He is also a Fellow of the NUS Teaching Academy. Currently, Prof Tan is President of the Singapore Mathematical Society and has organised a wide range of math activities for school teachers and students.