BEHALF|Pichet Klunchun
×

Chen Wu-Kang
《 半身相》| 皮歇·克朗淳 × 陈武康

Fri & Sat 22 & 23 Mar | 7:30pm

UCC Theatre

Public $25 | Students $15

80 minutes, no intermission

Please be seated at least 15 minutes before the programme begins.
Event closed
Man is made up of many different parts and the complexity of human nature arises from whether the parts integrate as a whole or contradict each other. Can mathematical measurements like fractions express our identity, culture and art-making more accurately to represent ourselves and on behalf of others?
A danced dialogue between Taiwanese contemporary choreographer/dancer Chen Wu-Kang and Thai classical khon master Pichet Klunchun that began as a series of conversations about their cultural backgrounds and the patriarchal social structures in both Taiwan and Thailand, BEHALF investigates the relationship between traditional and contemporary dance and between students and their teachers. It is also about East and West and about their recent fatherhood that offers audiences an intimate insight that the sum of a man's parts is greater than the whole.
皮歇·克朗淳,拥有深厚的泰国箜舞传统,为了让更多年轻世代认识泰国传统舞蹈,他以当代舞蹈创作突破传统格局,成功将泰国文化艺术推向国际舞台,却也在自己的家乡承受了「离经叛道」之名;陈武康,受台湾训练养成的舞者,曾于纽约长期工作,近年密集与不同领域的艺术家跨界合作,他不受拘束而又变化多端的创作风格,让他成为台湾当代舞蹈中,最令人难以捉摸而又期待的编舞家。
两位来自不同文化与背景的编舞家,来到了不惑之年,他们相遇并共同展开了一场旅程:从自身出发,爬梳历史,召唤过去身体的样貌,在剧场及社会的历史座标上,对照、并列、对话、反转他们对于文化传统深深的探问。


Pichet Klunchun


Chen Wu-Kang 陳武康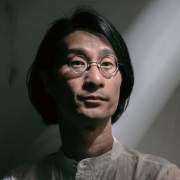 Tang Fu-Kuen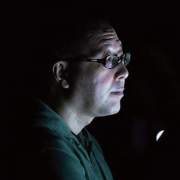 Takayuki Fujimoto / Kinsei
Pichet Klunchun
Choreographer & Performer
Pichet Klunchun bridges traditional Thai Classical Dance language with contemporary sensibility, while keeping the heart and wisdom of the convention. He trained in Thai Classical Mask Dance, Khon, from age 16 with Chaiyot Khummanee, one of the best Khon masters in Thailand. After receiving his degree in Thai Classical Dance at Chulalongkorn University in Bangkok, he pursued theatre both as dancer and choreographer at high-profile occasions. Pichet has earned domestic notoriety for his efforts in contemporizing Khon. He has participated lately in several intercultural performing arts programs as a Thai representative and as an international dancer-choreographer in North America, Asia and Europe. With his international working experiences and desire to establish a professional standard, Pichet founded Pichet Klunchun Dance Company in 2004.
In 2008, he received 'Routes' ECF Princess Margriet Award for Cultural Diversity from European Cultural Foundation. In 2012, he received another award "Chevalier of the French Arts and Literature Order" from the French Ministry of Culture for his contribution to the influence of Culture in France, in Thailand and all over the world. In 2014, Pichet was awarded the John D. Rockefeller 3rd Award by the Asian Cultural Council for significant contribution to the international understanding, practice, or study of the visual or performing arts of Asia.
Chen Wu-Kang 陳武康
Choreographer & Performer
Wu-Kang began studying dance at the age of twelve. He graduated from the Taiwan University of Arts, and was the first place winner of the Annual Choreographic Competition held by the National Dance Association of Taiwan in 1999. In 2001, he joined the Feld's Ballet Tech and became their soloist the next year and started his long-term collaboration with choreographer Eliot Feld, and had been working between New York and Taiwan ever since. He was also the guest dancer in Dimond Project of New York City Ballet in 2006.
In 2004, he co-founded HORSE Dance Theatre, an originally all-male dance troupe, co-choreographed works including Velocity, which is granted the 6th Annual Taishin Arts Awards in performing arts in 2007. Other works and credit with HORSE includes: 2 Men, the work Wu-Kang co-created in 2012, was the first place winner of the 2013 Kurt-Joos-Preis and the Audiences' Choice; Playdead, for the double-bill dance programme in 2013, and later one dance, one dances, one danced in the mix dance programmes in 2017 presented both by the National Theatre, Taiwan; Two Duet in 2015. He is currently in research of Southeast Asia and has been collaborating with Pichet Klunchun since 2016.
He was in the International Choreographers Residency Program of the American Dance Festival in 2008; the choreographer of the opening ceremony of the 21st Summer Deaflympics, Taipei in 2009. He received a scholarship from the Asian Cultural Council to attend the residency program in New York in 2014.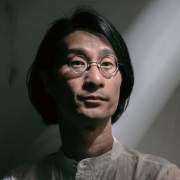 Tang Fu-Kuen
Dramaturge
Tang Fu-Kuen is the current curator of Taipei Arts Festival under Taipei Performing Arts Center. He has been an independent dramaturg, curator and producer active in contemporary performance and visual fields in Europe and Asia. He was sole curator of the Singapore Pavilion in 53rd Venice Biennale for which artist Ming Wong was awarded Special Jury Mention. The platforms he has worked for include: Singapore Arts Festival, Indonesian Dance Festival, In-Transit Festival (Berlin), Exodos Festival (Ljubljana), December Dance (Brugge), Colombo Dance Platform (Sri Lanka), and Bangkok Fringe Festival. He also worked in immaterial conservation in UNESCO in Paris and SEAMEO-SPAFA in Bangkok.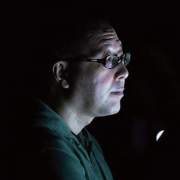 Takayuki Fujimoto / Kinsei
Lighting Design
Takayuki Fujimoto is the director for Kinsei R&D, and a lighting designer. As a member of the artist group "Dumb Type", he mainly heads the lighting and technical management. In 2007, aside from the group activities, he released an organic stage performance named "true / 本当のこと ", which focused on the synchronisation of digital equipment and human bodies based on his reflections about the human brain. Recently, he has been active in such areas like adding LED lighting to classical Noh performances, as well as widening his experience at home and abroad, doing everything from art work creation and performance direction to lighting design.