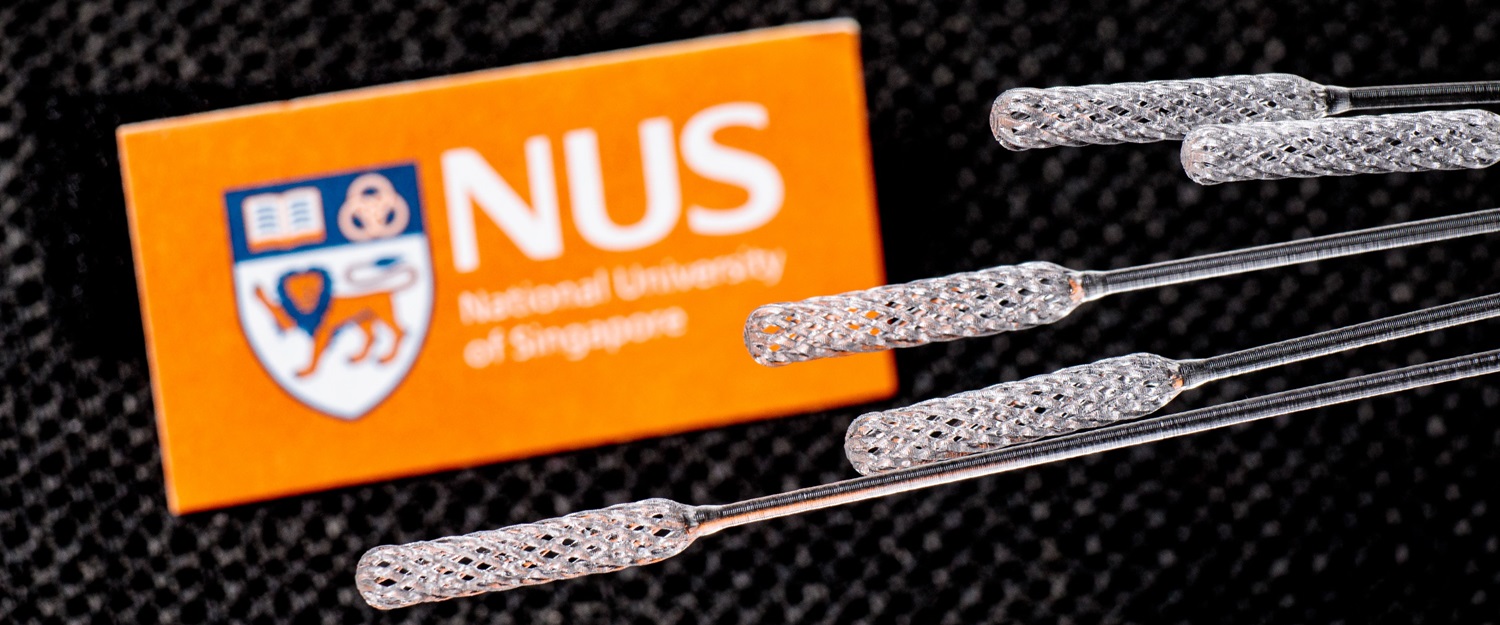 COVID-19 Nasopharyngeal Swab
Collaborators
This project was overall led by Professor John Eu-Li Wong, NUS Senior Vice President (Health Innovation & Translation). The CUTE Center team worked with Professor Jerry Fuh (NUS Centre for Additive Manufacturing (AM.NUS)), Associate Professor David Allen and Professor Wang De Yun (Yong Loo Lin School of Medicine), Willie Tay and Chen Chee Kiang (Design Incubation Center/Division of Industrial Design), researchers from the Faculty of Engineering, and clinicians from the National University Hospital (NUH). Together, the team worked on the design, pre-clinical testing and clinical validation, as well as the coordination from National Additive Manufacturing Innovation Cluster (NAMIC) to work with two local companies - Structo Pte Ltd and Eye-2-Eye Communications Pte Ltd for mass-producing the swabs.
Background
Since the outbreak of COVID-19, there has been a global surge in demand for nasopharyngeal (NP) swabs, a key element in testing for SARS-CoV-2. Singapore is no exception. Commercially available NP swabs used in COVID-19 test kits are often out of stock due to supply chain disruptions.
Key Problem(s)
The nasopharyngeal swabs are in high demand as a result of massive patient examination and diagnostics happening around the world. The pandemic has led to limited accessibility to mass produced swabs due to the restrictions of movements/lockdown in several countries. This identifies the need to develop a single process production method with similar or even better collection and release capabilities than conventional production swabs.
Solution
The clinical efficacy of the swab, named Python, was compared to an industry standard swab in NUH. This was carried out in a case-controlled study of 40 patients diagnosed with COVID-19, and 10 control patients with acute respiratory illness who had tested negative for SARS-CoV-2.

The Python swab, which was developed in less than two months, demonstrated comparable accuracy and performance, with no significant difference against the standard swab. As such, the Python swab was deemed safe and acceptable for patient use, and could help mitigate strained resources in the escalating COVID-19 pandemic.
Impact
A patent for the Python swab has been filed, and two local companies - Structo Pte Ltd and Eye-2-Eye Communications Pte Ltd - are mass-producing the swabs.
Gallery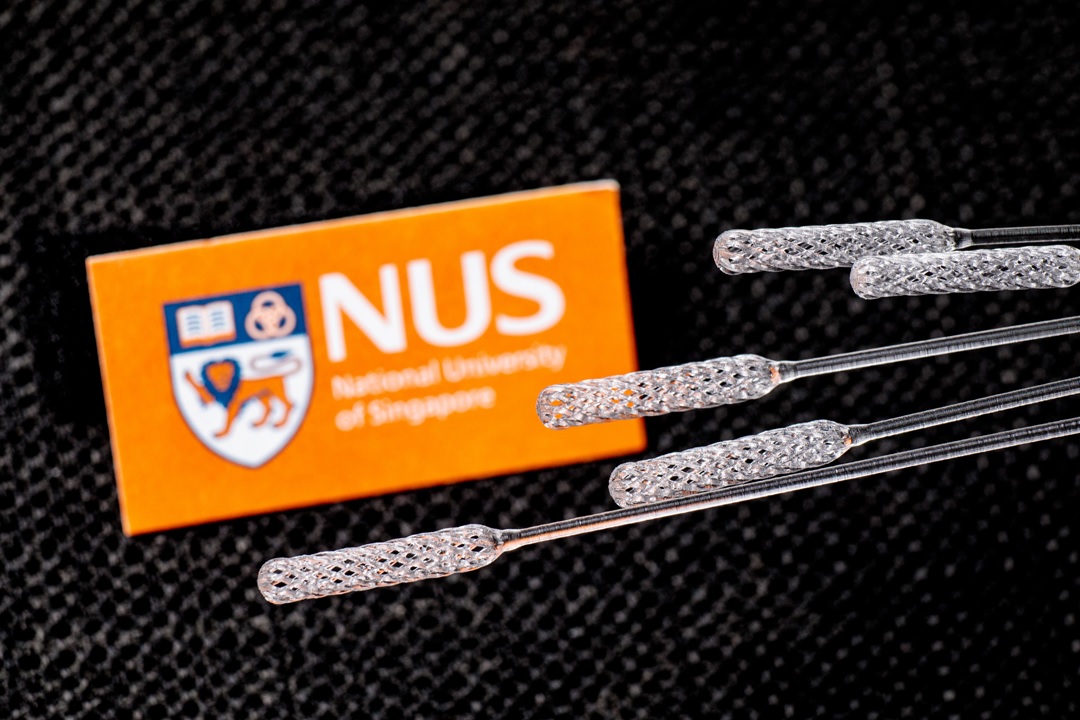 Project Contact
Yen Ching-Chiuan
didyc at nus.edu.sg
Team Members
Yen Ching-Chiuan
Eason Chow Wai Tung
Johanan Lau